Check out a clip from the Christmas special Alabaster's Song on YouTube!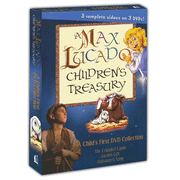 This special is available on the
Max Lucado Children's Treasury DVD Box Set
. It comes with Alabaster's Song and 2 other specials: "Jacob's Gift" and "The Crippled Lamb"!
Be sure to check it out here
!
Check out more Christian-themed Christmas cartoons here!