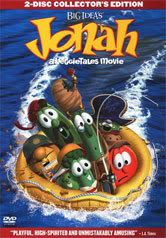 If you haven't picked up this classic movie,
make sure to do so
! It's a Veggietales classic that should be in any movie library!
Be sure to check it out
! You can see the trailer below!
Also, make sure to check out the NEXT Veggietales movie,
VeggieTales: The Pirates Who Don't Do Anything
, coming to theatres January 11, 2008!